Making Our Red Clover Oil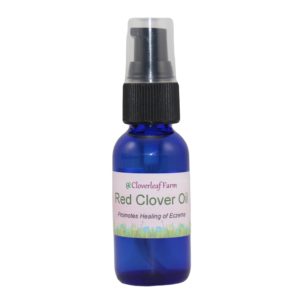 We harvest the flowers by hand each morning after the morning dew has passed. This is when the herbal medicinal qualities are at their highest.
The red clover is then sun dried for 8 hours. Sun drying helps retain the beautiful purple color of the red clover blossoms. We then dry the red clover  in a herb dehydrator until it is totally dry.
We use the cold pressed method of making our Red Clover oil. We take the red clover and steep it in organic sweet almond oil for 8 weeks in a warm sunny window. This method allows the herbal medicinal properties of the herb to be soaked up into the oil, without harming the oil.
Red Clover is one of the world's oldest used herbs. It has an extensive history of recorded benefits and successes. This herbal plant with it's strong aromatic and medicinal qualities is an advantage to have in any natural medicine cabinet.
Learn more about our Red Clover Oil and purchase securely online.